4 Ways a Personal Trainer Can Help You Keep Your New Year's Fitness Resolutions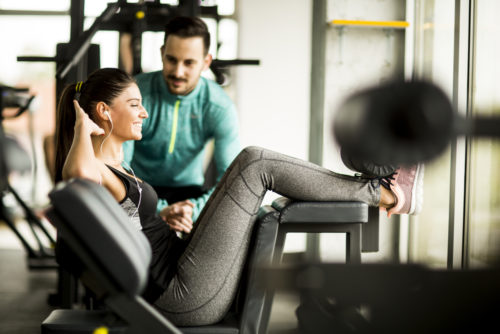 Have you already started your "new year, new me" speech — or maybe you've skipped right over that and gone straight to committing yourself to another diet? While there is nothing wrong with pushing yourself or eating healthy, if you plan on turning your New Year's fitness resolutions into reality, you're going to need to put in some extra work.
We know "extra work" may sound a little intimidating, but with the help of a certified personal trainer, you could easily transform your fitness resolution from a goal to a way of life. Let's look at a few ways adding a personal trainer to your fitness regime can help you achieve your fitness goals.
Variety
Some of the main reasons why people abandon their fitness resolutions are lack of self-motivation, poor scheduling, unrealistic goal setting, and boredom. While you may enjoy doing CrossFit classes near Warminster, PA, your fitness routine can benefit from a little variety. When you work with a personal trainer, you won't ever have to worry about falling into the same old routine because each of your workouts will be custom designed to keep you engaged.
Flexible Scheduling
We know that finding extra time in your busy schedule to workout is not always an easy task. But unlike group fitness classes, personal trainers can work around your schedule. Hiring a personal trainer allows you to feel the burn at a time that is convenient for you.
Motivation
We've all been there before: you miss one day at the gym and then one day turns into three months in the blink of an eye. One of the benefits of working out with a personal trainer is that your motivation is twofold. You will be able to develop a solid foundation for self-motivation while gaining an outside source of motivation that will keep you coming back for more.
Setting Realistic Goals
They say summer bodies are crafted in the winter, but if you've set unrealistic fitness goals, you may be a little disappointed when the weather breaks. One of the first steps a personal trainer will take to creating your custom fitness plan is to measure your current progress and help you develop fitness goals that are realistic, attainable, and measurable. As you progress in your workouts, you will able a track the achievements you've made while having clear sight of where you are headed.
Thinking about trying personal training in 2019? If you're not ready to fully commit to a personal trainer, you can combine personal training with your CrossFit classes in Ivyland, PA to create the ultimate fitness experience. Give us a call today at 215-309-8609, and we'll help you get started!